More and more people are recognizing that they may have a mental health problem. Whether it's depression, anxiety, or post-traumatic stress, people everywhere are suffering from burdens too difficult to bear alone.
To help ease the symptoms, many mental health professionals are now recommending animals to provide comfort. These emotional support animals or ESAs, are there to provide people with comfort and support, so they can better cope with the struggles of daily living.
If you live in Florida, you can also take advantage of the benefits of having a comfort animal to support your emotional and mental health needs. In Florida, ESA owners have special rights, such as the right to live in no-pets buildings without any charge.
To take advantage of the benefits of being an ESA owner in Florida, it's important to qualify right now. Let's explore how to get an official Emotional Support Animal in Florida.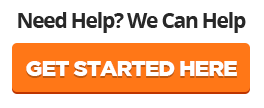 What Qualifies As an Emotional Disability in Florida?
Before you can make a current or future pet into an ESA, you must first qualify for an emotional support animal.
In Florida, you can qualify for an emotional support animal if you have a mental health "disability". That means you have a mental health issue that substantially limits one or more major life activities, like the ability to work, study, sleep or socialize.
Emotional support animals help people with a wide variety of conditions, including:
A licensed mental health professional such as a therapist or doctor can determine whether you have a qualifying condition.
How to Get an Emotional Support Animal in Florida
To get an emotional support animal in Florida, you will need to seek the help of a licensed mental health professional.
Once your mental health provider has evaluated your condition, he or she will determine if an ESA can aid in the management of your symptoms.
If your healthcare professional determines that an emotional support animal can help you, they can provide you with documentation in the form of an ESA letter. An ESA letter is how you prove that your animal is not just a pet, but an official emotional support animal.
As we will discuss later, there are many benefits to having an ESA letter. An ESA letter for Florida residents must include the following information to be legitimate:
The letter should state that you have a mental health issue that qualifies for an ESA (but it should not reveal your specific diagnosis).
The professional has to determine that an emotional support animal would help ease your symptoms.
The letter must be signed by a licensed mental health professional.
The letter must include your LMHP's license details, issue date, and state it was issued in.
ESA Owner Rights in Florida
Emotional support animals are protected by federal and state laws. If you're a Florida resident, you can live with your ESA in your condo, apartment, or HOA even if they have a strict "no pets" policy.
Landlords are also not allowed to charge any type of fee or deposit when it comes to emotional support animals. If you previously paid a pet fee or deposit and your animal later qualifies as an emotional support animal, you may be entitled to a refund.
ESAs are also protected from breed and size discrimination. A landlord cannot reject your emotional support animal simply because it is too big or a certain breed.
Under the Fair Housing Act, landlords must reasonably accommodate emotional support animals unless they have a valid exemption. Landlords can deny your emotional support animal in certain narrow circumstances. For example, if they have proof that your ESA is a safety or health hazard to other tenants.
Certain smaller landlords are also exempt: owner-occupied buildings with no more than four units and single-family homes sold or rented by the owner without the use of an agent.
Traveling With Your Emotional Support Animal in Florida
As a result of regulatory changes, emotional support animals are no longer allowed to fly free of charge on planes. The only type of assistance animal for mental health accommodated on flights are psychiatric service dogs.
Psychiatric service dogs also help people with mental health issues, but they are trained to perform a specific job or task relating to the handler's mental health disability. That is the major difference between an ESA and a psychiatric service dog – ESAs do not require any specialized training.
For example, a PSD can be trained to provide comfort with paw pressure during moments of crisis or remind their handlers to take their daily medication.
Psychiatric service dogs are allowed to board flights free of charge. To fly with a PSD, you need to complete and submit the DOT's Service Animal Air Transportation Form prior to boarding your flight.
Many owners of psychiatric service dogs obtain PSD letters. A PSD letter is a signed letter from a licensed healthcare professional who has determined whether an individual has a qualifying condition for purpose of owning a psychiatric service dog.

Emotional Support Animal's Rights in the Florida Workplace
Unfortunately, emotional support animals do not have special rights in the workplace. Even if you have proof that your emotional support animal eases your mental disability, your employer does not have to make reasonable accommodations for your ESA in the Florida workplace.
Since emotional support animals are not specially trained to provide a service for your disability they do not have public access rights like service animals. However, you can always talk to your HR department about making an exception for your emotional support animal.
You & Your Emotional Support Animal in Florida
If you live in Florida and need an ESA letter, ESA Doctors is your best option. ESA Doctors works with healthcare professionals who are licensed for Florida. These compassionate professionals can evaluate your mental health and provide a legitimate ESA letter that will work if you qualify.
ESA Doctors boasts stellar customer reviews and they are BBB accredited with an A+ rating, so you can trust that they'll have your back. Don't wait a day longer, get started today!
Need a Legitimate ESA Letter in Florida?

Get the Love and Support you deserve!