Get an Emotional Support Animal Letter
work with a licensed health care professional directly here:
Big picture: With an ESA letter, your animal companion can officially qualify as an emotional support animal (ESA). ESA owners have special rights when it comes to housing. Under federal law, the only legitimate way to have an ESA is to obtain a recommendation letter (known as an ESA letter) from a licensed healthcare professional.
Clarifying misconceptions: Despite what you may have read and heard: 1) you cannot certify an ESA with registration, license, vest, or ID card and 2) you can qualify for an ESA Letter online if your provider does it the right way.
Where ESA Doctors come in: ESA Doctors is a technology company that advocates for Emotional Support Animals and helps connect clients to real licensed healthcare professionals online, the right way. We have been assisting individuals that need their ESAs for almost 10 years. We are proud of our mission to help people suffering from mental and emotional issues, especially those having trouble finding a therapist in person or with limited financial means. We have not raised prices in a decade to keep access to quality care accessible for all.
Did You Know?

ESAs can live in no-pet buildings.

Landlords, Co-Ops and HOAs can't charge fees and deposits for ESAs.

Breed and weight restrictions are not allowed for ESAs.

ESAs do not require any specific individualized training.

Only licensed health care professionals can issue ESA letters.

Common conditions ESAs help with are depression, anxiety, phobias, and PTSD.
How Qualifying for an ESA Letter Works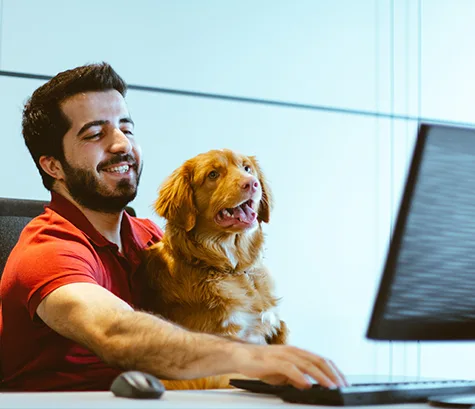 START THE QUESTIONNAIRE
(1) Click the "Get Started" button and fill out the online questionnaire. Your responses* will be provided to a mental health professional licensed in your state who will help determine whether an ESA is right for you.
If you are looking for our help for a psychiatric service dog letter instead, start here.
*Your answers to the ESA questionnaire will be kept confidential.
MAKE A SECURE PAYMENT
(2) After completing the questionnaire, submit payment information via our secure and encrypted payment page.
Rest assured, your card information is kept safe, and if you are not issued an ESA letter for any reason, you will receive a prompt refund so you can find help in other ways.
CONNECT WITH THE LICENSED HEALTH CARE PROVIDER
(3) A licensed mental health professional will send you their consent form so they can begin working with you to see if you qualify for an emotional support animal.
We are proud to work with LMHPs who are compassionate towards their clients and use their independent judgment.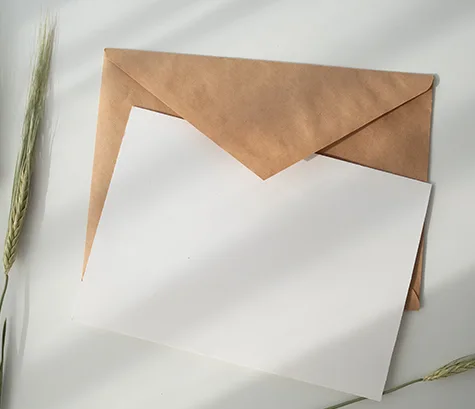 USE YOUR ESA LETTER
If your licensed professional determines that you qualify for an ESA letter, you will receive a digital copy within 1–3 business days of getting approved.
You can then submit your ESA letter to your landlord, Co-Op, HOA for acceptance of your ESA. If you run into any issues or have questions, our support team will assist you.
Slide 2
Most reliable service
...I'm a US Army Vet...This was by far the most reliable service I've dealt with online.
Yvonne D. on
Slide 4
Legit letter
Legit letter worked for me. Customer service helped with issues with my landlord.
Wilma on
Slide 7
Effective
...this experience was super easy and effective. I automatically renew each year.
John D. on
Slide 6
Sincere Compassion
The care, sincere compassion and outstanding customer service is beyond compare.
Deborah P. on
Slide 1
Quick to respond
...they really care about your wellbeing and were quick to respond to my questions.
Derek W. on
Slide 3
Confidential
Experience is easy and confidential, made me feel secure.
Maria E. on
Slide 5
Smooth
They make the process so easy and smooth for people like me with serve anxiety.
Kierra M. on
Slide 8
Thorough
The therapist was quick to respond and the support team thoroughly answered every question I had.
Gary G. on
Slide 9
Reasonable Cost
...provides a very necessary service and treatment at a very reasonable cost.
Lina Q. on
Slide 10
True Ally
They are a true ally to people like me that need an ESA for an invisible disability.
Marie S. on
Slide 11
Lifesaver
You all have been a lifesaver for me and my pet I thank you very much...
Bridgette J. on
Slide 12
Convenient
...they make it very convenient for those who may be in a pinch and are moving quickly...
Vanessa S. on
1) What does the ESA letter contain? Does it reveal details about my condition?

Your ESA letter establishes that you have a mental or emotional disability for the purposes of the Fair Housing Act and that an ESA would alleviate symptoms of that disability. Details about the diagnosis or severity of the disability do not need to be disclosed.

Landlords cannot request medical records or a medical examination. The letter will be on your professional's letterhead and be signed and dated. The letter will also contain your professional's licensing and contact information so your landlord can verify their credentials.
2) What rights do emotional support animals have?

Rights: ESAs have the right to live in residential buildings that typically do not allow pets. ESAs are legally considered assistance animals and are exempt from pet rules, including pet rent, fees, and deposits. ESAs are also exempt from breed, size, and weight restrictions.
Housing types: Most types of housing providers, including rental apartments, condos, co-ops, and HOAs have to accommodate ESAs.
3) I have an ESA letter, do I need a certificate, license, ID card, or vest for my ESA?

No, you do not need to register your ESA! An ESA letter is the only necessary and acceptable documentation to both qualify and prove an emotional support animal as such.
4) Can I use my ESA letter to take my ESA to a grocery store, restaurant, or hotel?

No, an ESA letter only grants you housing rights. It does not grant ESAs access to public areas where animals are prohibited. Hotels are not obligated to accommodate ESAs, but some will do so anyway if presented with an ESA letter. It is best to check to see what your hotel's policy is regarding ESAs.
5) How do I know that the person who wrote my ESA letter is qualified to do so? My landlord says a physician or doctor needs to write the letter, is that true?

An ESA letter must come from a healthcare provider that is actively licensed for your state. That includes professionals such as psychologists, psychiatrists, social workers, nurses, nurse practitioners, physician's assistants, social workers, and licensed counselors, among others. Physicians are also capable of writing ESA letters, but most ESA letters are not from physicians, nor are they required to be. ESA Doctors works with a range of licensed professionals who are familiar with the benefits of ESAs.
6) Will my ESA letter be as valid as one obtained through a therapist seen in person?

Yes! The U.S. Department of Housing has acknowledged that licensed professionals who work remotely, including online, can provide legitimate ESA services. Remote therapists are an invaluable resource for individuals who have difficulty finding a therapist in person, have limited financial means, have scheduling difficulties due to school, work, or family obligations, or have phobias or anxieties about seeking help in person.
7) When do ESA letters expire?

ESA letters for housing technically do not expire, but some landlords will insist on a more recently dated letter if the ESA letter they are given is very old.
8) Do I get an ESA letter before or after adopting my emotional support animal?

You can adopt an ESA before or after obtaining your ESA letter. Your ESA can also be your existing animal companion. The ESA letter will make a recommendation for the number and type of ESA (i.e., dog, cat, bird) but not for the specific animal you will use.
9) Can I have more than one emotional support animal?

Yes, some tenants require the presence of two or more emotional support animals. One ESA letter can cover multiple emotional support animals.
10) Do I need a hard copy of my letter?

No, we will provide a digital copy of your ESA letter, which you can use immediately. You do not need an original or "wet ink" signature on your ESA letter. Your ESA letter will contain your provider's contact and licensing information which anyone can use to verify their credentials. If you wish to have a hardcopy for any reason, we can accommodate your request.