Data from the U.S. Census Bureau shows increases in the 65-year-old and above group. By 2030, about 70 million U.S. residents will be aged 65 or over. This rapid growth demonstrates the need to find care and quality-of-life interventions for the elderly. Comfort animals — also known as emotional support animals or ESA — are an excellent option for improving seniors' golden years.
What is an Emotional Support Animal
Emotional support animals are also called comfort pets for undeniable reasons — they offer comfort! An ESA may be any animal, though most ESAs are either dogs or cats. And although all pets give their owners affection and companionship, an ESA goes beyond the effect of a regular pet.
ESAs provide comfort to individuals with an emotional or mental disability, helping to alleviate the symptoms of their condition. For the elderly, an ESA can be the difference between struggling with depression and having hope.
Mental Health and the Elderly
According to the National Institute on Aging, older adults are more vulnerable to social isolation and loneliness. Social isolation and loneliness, in turn, lead to conditions such as depression and cognitive decline. A report from the Administration for Community Living's Administration on Aging found that 28 percent of the elderly live alone. Furthermore, the elderly are also prone to mental health issues such as:
Reduction in motivation and energy levels
Insomnia
Loss of hope
Anger and irritability
Aggressiveness
Persistent and intrusive thoughts
Because of these facts, finding ways to prevent the symptoms of depression and the decline in cognition is critical. Emotional support animals are a possible solution for many of these seniors.
If you or an elderly person you know suffers from a mental health issue and would like to qualify for an Emotional Support Animal online, we can help connect you to a licensed therapist licensed for your state in the link below.

How Emotional Support Animals Help the Elderly
As seniors age, friends and loved ones may pass away, adding to their loneliness and loss. Children often grow up and move out, creating a feeling of emptiness. And their physical health may decline, making physical activities less inviting than before. Finding ways to manage these issues can be challenging, but with the companionship of an ESA, these struggles can be replaced with a new perspective on life and joy.
An ESA is a source of both mental well-being and companionship. Whether the ESA is a dog, cat, or bird, an emotional support animal invigorates the mind by providing interaction and excitement. More importantly, an ESA offers much-needed affection and comfort, especially for a senior who lives alone.
The presence of an ESA can buffer the effects of social isolation and old age and mitigate the symptoms of their emotional or mental disorder. Furthermore, the animal encourages physical activity. The daily care for an ESA requires a senior to feed and groom the animal, reducing the chances that the senior will lead a sedentary lifestyle.
An Emotional Support Animal is More than a Pet
Unlike a pet, an ESA requires an ESA letter from a licensed mental healthcare professional (LMHP), such as a psychiatrist, psychologist, or social worker. The ESA letter should have the LMHP's signature, current license number, contact information, and a statement that the animal is needed for the client's mental health disability.
An ESA letter qualifies an ESA as a pet, giving the ESA owner protections under federal laws. Under the Fair Housing Act (FHA), an ESA may reside with its owner — even where no pets are allowed.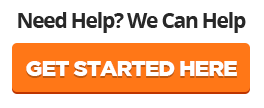 What to Consider
There are some factors to consider before obtaining an ESA. For example, seniors who live alone need to have the capacity to care for the animal. A caregiver can reside in the home if the senior cannot adequately care for it. Not only is the safety and well-being of the senior important, but the well-being of the animal is also vital.
It's important to note that an ESA is not a service animal. The laws which apply to service animals are broader than those which apply to ESAs. A service animal receives intensive training to perform tasks. ESAs, on the other hand, don't require any training.
A service animal can accompany their handler into most areas, like stores and restaurants, where animals are prohibited. ESAs, on the other hand, are subject to "no pets allowed" restrictions, except where their owner resides.
People who are interested in an ESA may inquire about an ESA letter with their current LMHP, or they can consult with one online. Not all individuals can qualify for an ESA. But having an honest discussion about any mental and emotional needs with an LMHP is the first step to getting a comfort animal for the elderly.
Start your assessment today and enjoy a full life thanks to the comfort and support your ESA will provide.