What you need: A signed ESA letter from a CA-licensed therapist or doctor whom you've known for at least 30 days. That's it! With an ESA letter, your pet is protected as an ESA under both federal and California law.
What's the status quo? Living in San Francisco, with its extreme cost of living and housing shortage, can sometimes be overwhelming and affect one's mental health. The fast-paced tech culture can intensify stress for many. The cost of mental health care can also be high. Accessing mental health services in neighborhoods like Pac Heights or Noe Valley can set you back $250–450 for a single session.
🚨
If you're in need of affordable or complimentary mental health resources, San Francisco has a variety of options. Consider reaching out to Mental Health SF, SF Health Network, or the San Francisco Crisis Line for crisis counseling and mental health support.
While these resources are crucial, they might not always be equipped to provide an ESA recommendation. And many private practices in San Francisco might not be familiar with the ESA letter process.
What's the best way to get an ESA letter in San Francisco?
For San Francisco dwellers, a genuine ESA letter is attainable through online platforms. ESA Doctors can connect you to a California-licensed specialist knowledgeable about ESA letters. These professionals are also up to date on the latest California-specific ESA requirements.
Affordable, transparent fees and compassionate healthcare professionals experienced in catering to the needs of ESA owners are guaranteed.
It makes sense that in the most tech-savvy city in the world, the entire process can be managed online. So, whether you're nestled in North Beach, enjoying the vibe in The Mission, relaxing in Richmond, or soaking in the views from Twin Peaks, you can get your ESA letter without the need to beat San Francisco's notorious traffic.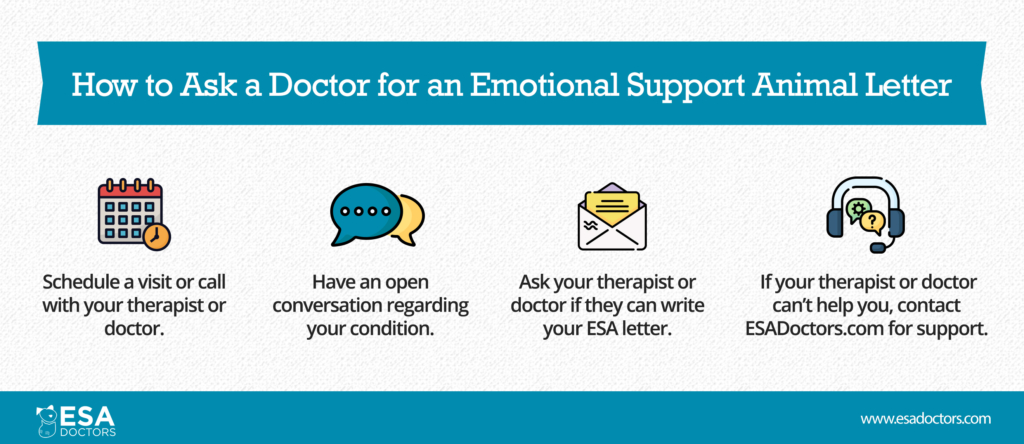 What's the cost of an ESA letter?
We provide an ESA letter plan with transparent and competitive pricing. Our basic plan offers an ESA letter for $159. Opting for the ESA Plus plan at $189 ensures that your yearly renewals come in at just $99.
ESA legal rights in San Francisco:
Reside in no-pet buildings (including rentals and condos).
Avoidance of pet fees and deposits.
Exemptions from pet breed, size, and weight restrictions.
Emotional support animals also enjoy a special right in San Francisco that most other places do not offer. ESAs are allowed in buildings owned or operated by the City and County of San Francisco.
Note, however, that private or non-San Francisco City and County spaces such as stores, restaurants, colleges and universities, or places of entertainment do not have to allow ESAs if they don't want to.
Final thoughts
San Francisco, with its Golden Gate views, vibrant cultural pockets, and iconic architecture, is a dream locale for many – even more so with a furry friend by your side. The city's energetic pulse can, at times, be draining. If you need the support of an ESA in San Francisco, remember that your rights are well protected and respected. 
Qualify for an Emotional Support Animal in San Francisco, California, by applying for your Emotional Support Animal Letter online (linked)