Many people rely on an emotional support animal (ESA) to help manage symptoms of mental health conditions such as depression, anxiety, ADHD, or motor-sensory disorders.
Emotional support animals can give people a sense of purpose and responsibility while also providing love and companionship for people experiencing emotional trauma or grief and loss.
Emotional support animals differ from pets because a licensed mental health professional (LMHP) has recommended an animal as part of their patient's personal care plan for mental illness.
However, some people may struggle with finding housing for themselves and their emotional support animals. Property management companies or landlords may not recognize an ESA as more than a pet or have restrictions about what kinds of animals are allowed in the rental property.
If you rely on an ESA to manage your condition, you will need a legitimate ESA letter as proof to your landlord to accommodate the animal. However, landlords may deny residence to the animal if the letter does not meet certain conditions for legitimacy.
What Is a Legitimate ESA Letter?
A legitimate ESA letter is written by a licensed mental health professional and explains the purpose of the animal. It states you have a qualifying mental health condition and that an animal helps to manage your condition.
With a legitimate ESA letter, you can live in rental housing where pets may not normally be allowed and avoid paying pet deposits and fees.

ESA Doctors, est. 2015
People with certain mental health conditions are protected from discrimination in housing under the Fair Housing Act (FHA). The FHA requires landlords to make reasonable accommodations for people with qualifying disabilities, including several mental illnesses. ESA letters justify your right to accommodations for housing.
If you suffer from a mental health disorder and would like to qualify for an Emotional Support Animal online, ESA Doctors can help connect you to a health professional who is licensed in your state. Click below to get started.

What Should a Legitimate ESA Letter Include?
A legitimate ESA letter should include the following:
the license type and number of the LMHP
the state in which they're licensed to practice
the date their license was issued
printed on their official letterhead
their contact information
The letter should state you have a mental health disability that substantially limits one or more major life activities that is aided by the presence of an emotional support animal.
The letter should also have the date the letter was issued. ESA letters are generally only valid for one year, so having the date on them is important.
Optionally, some letters may also mention a specific animal — for example, if you already own the pet or if the LMHP recommends a specific type of animal. And ESA letters can also cover multiple ESAs, if your condition requires the attention of 2 or more animals. In that case, the letter should mention each animal.
And finally, ESA letters must have an original signature from a healthcare provider to ensure their authenticity. A digital signature for this purpose is fine.
How Can I Get an ESA Letter?
If you are already in treatment for your mental health condition, then the question of how helpful pet therapy can be may be part of the ongoing conversations you and your care provider have. 
Or, if you need to find someone new to help you, many kinds of mental health providers can issue ESA letters, including:
Licensed social workers
Licensed mental health counselors
Licensed marriage or family therapists
Psychologists
Psychiatrists
Psychiatric mental health nurses
If you see your primary care physician for your mental health condition, they may also be able to write an emotional support animal letter for you.
If you're having trouble finding an LMHP in your area or your current therapist is unaware of the benefits of an emotional support animal, ESA Doctors can help. We connect prospective ESA owners with licensed professionals who can assess their situation and provide the ESA letter they need.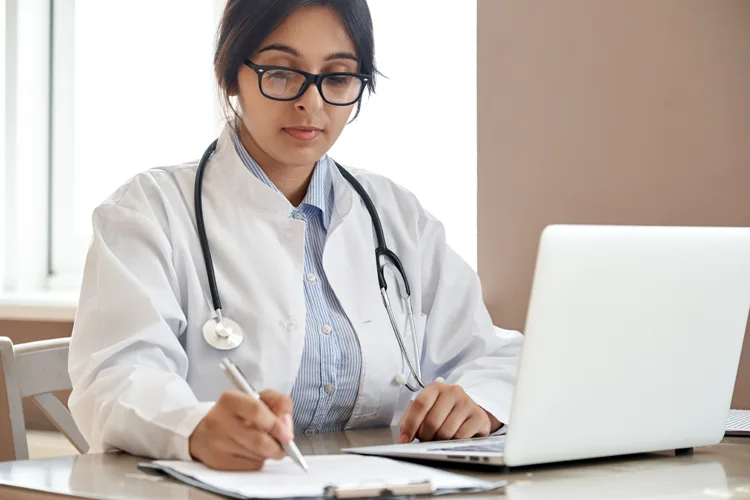 What Is the Purpose of an ESA Letter?
An ESA letter establishes your need for an emotional support animal. You need an ESA letter to help protect your rights under the Fair Housing Act, as the letter confirms that you are a member of a class protected from discrimination.
Housing ESA Letters  
Many landlords and property management companies have restrictions on animals allowed to live with tenants — some may completely ban pets, while others have restrictions on the animals, sizes, and breeds.
 Because ESAs are not regular pets but part of managing a disability, tenants with an ESA letter enjoy different rights than other occupants. ESA owners with a legitimate ESA letter have the right to reasonable accommodations for their disability under the FHA, and allowing them to have an ESA is a part of this.
Furthermore, charging pet fees and other associated costs on tenants with a legitimate ESA is considered discriminatory; an ESA letter allows those fees to be waived.
Steps After Obtaining an ESA Letter
Once your licensed mental health provider has approved an emotional support animal for your condition, they will write out the ESA letter. The ESA letter may be physically mailed to you or emailed as a digital copy — both versions are considered legal.
Make sure that you keep the letter in a safe place. Your landlord may also ask for a copy of your letter to keep on file.
ESA letters are valid for one year, after which you may need to get a renewal. Your LMHP will reassess your condition and further confirm your need for an ESA with a new ESA letter if your emotional or mental disability still requires it. Some landlords demand a recent letter from your LMHP every 12 months to renew your ESA accommodation.
Just like any form of mental health help, including medications and talk therapy, the benefits of your emotional support animal should be regularly updated. Your condition and symptoms may change over time, affecting your healthcare provider's assessment of how much your ESA is helping.
You may want to keep a log or journal of the benefits of owning an ESA and how the responsibility of caring for another creature is making positive changes in your life. You might note how caring for your animal lessens the severity of your symptoms, helps reduce the intensity of panic attacks and depressive periods or soothes your trauma and grief.
Records like this can help you and your mental health provider work together to treat your condition.
Do You Need Help Obtaining an Emotional Support Animal Letter?
If you believe you need an emotional support animal but aren't sure where to start, or if you need to have an emotional support animal letter to provide to your landlord, we can help. ESA Doctors can connect you with qualified mental health professionals who are licensed in your state of residence.
We can help you find an LMHP who understands the benefits of animals and how they can improve specific conditions. These LMHPs know how to write a legitimate emotional support animal letter and what needs to be included to ensure your rights are protected.
Start your assessment today and enjoy living a fuller life thanks to the comfort and support your ESA will provide to you.