Do you want to have an official emotional support animal in the State of Texas? In this article, we'll explain the most convenient way to get an ESA letter that will work in the Lone Star State. We'll also talk about some state-specific issues you should be aware of.
If you are ready to connect online with a licensed health professional for an ESA letter, click on the link below to get started.

How do you qualify for an ESA in Texas?
There is only one way to become the owner of an official emotional support animal in Texas: You need a letter of recommendation from a licensed therapist, doctor, or social worker. Only a signed ESA letter from a licensed professional gives you rights as an ESA owner. The healthcare professional must determine whether you have a qualifying mental health condition like severe anxiety, depression, PTSD, or bipolar disorder, and also whether an ESA's companionship can help you feel better.
If you're suffering from poor mental or emotional health, but you feel better when you're around pets, it can be worth exploring whether an ESA is right for you.
If you live in Texas, your ESA letter should come from a professional that is licensed to work with Texas residents. You can obtain a digital ESA letter online, as long as the ESA letter comes from an online therapist or doctor that is licensed for your State. You do not need to certify or register an emotional support animal in Texas — an ESA letter by itself is sufficient to prove you have a legitimate ESA.
What is the best place to get an ESA letter in Texas?
If you want to get a Texas ESA letter online, the top option is ESA Doctors. ESA Doctors works with healthcare professionals licensed in Texas specializing in ESA letters, and ESA Doctors has extensive experience working specifically with Texas residents. Their clients have successfully used their ESA letters throughout the State, including in the Dallas, Houston, San Antonio, Fort Worth, and Austin metropolitan areas.
Through ESA Doctors, you will be matched with a Texas licensed professional who is friendly and understands your mental health needs.

ESA Doctors, est. 2015
Getting an ESA letter through ESA Doctors is a great option if you have a busy schedule; their services are provided online. You can find out whether you qualify for an ESA letter and get a digital copy without having to leave your home or book an office appointment.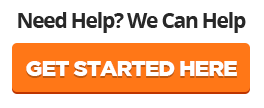 What are the laws for emotional support animals in Texas?
Landlords in Texas are subject to the federal Fair Housing Act. That means that housing providers in Texas have to reasonably accommodate emotional support animals in accordance with HUD's guidelines — that includes rental apartments and homes, condos, and HOAs.
Under these federal rules, ESA owners have a legal right to live with their emotional support animals, even in buildings that don't allow pets. ESA owners are also exempt from pet fees and deposits. In addition, landlords can't enforce breed, weight, or size restrictions for emotional support animals.
Housing providers can get in legal trouble for failing to comply with their Fair Housing duties. For example, in one Texas case, a landlord was sued for not allowing a tenant to have a mixed-breed pit bull as an emotional support animal in their rental unit. The landlord claimed that it was too dangerous to keep the ESA on the premises because it was part pit bull. The court disagreed, finding that the tenant's ESA did not pose a direct threat to others. Under Fair Housing rules, landlords cannot discriminate against a valid emotional support animal solely because it is a certain breed.
Landlords in Texas can demand proof that a tenant needs an emotional support animal by requesting an ESA letter. If you want to live with your ESA in your apartment or house, make sure to get an ESA letter from a reliable service like ESA Doctors. If your ESA letter is deficient, your housing provider is within their right to deny your request.
Get your legitimate ESA letter from the comforts of your home. Connect with a Licensed Health Care Professional online. (linked)

Can you fly with an ESA out of Texas airports?
If you're a frequent flier at Dallas/Fort Worth International, Austin-Bergstrom, or George Bush International Airport, you may be wondering if you can bring your ESA on the flight. Unfortunately, due to regulatory changes, ESAs are no longer accepted on U.S. flights.
However, if you have a mental health disability that requires a trained service dog, you can still board flights free of charge. Owners of psychiatric service dogs are welcome in airports in Texas and on flights, as long as the owner can complete the DOT's Service Animal Air Transportation Form.
If you need a PSD letter from a licensed healthcare professional, ESA Doctors can help. The licensed professionals who work with ESA Doctors also specialize in PSD letters for psychiatric service dog owners.