Maryland's historical status and picturesque sights are ideal for sharing with a furry friend. Maryland has some of the most paw-fect pet-friendly activities, from visiting a beauty salon to joining a Ghost Tours, where you can dress up as a historical character and bring your pet. Anyone with a furry friend or even an emotional support animal (ESA) will find that Maryland offers many adventures for dogs and humans alike.
How Does Maryland Define an Emotional Support Animal?
An emotional support animal (ESA) offers warmth and security for someone with an emotional or mental disability. An ESA doesn't require any formal training, but their presence is therapeutic for those who have emotional and mental concerns.
Emotional support animals are often confused with service animals, though they are not the same. A service animal is trained to accomplish a specific task, like providing assistance to visually impaired people or preventing a non-ambulatory person from falling. Emotional support animals require no such training but fulfill an essential role with their presence.
Most emotional support animals are dogs or cats, but there are no restrictions. Pets such as a hamster, a rabbit, fish, or an iguana have all been successfully employed as ESA. Any pet that does not pose any danger and helps the owner overcome their disability can be used as an emotional support animal.
How to Get an ESA Letter in Maryland?
An ESA letter proves that an animal is a formal part of a person's treatment plan for their emotional and mental disorder. A legitimate ESA letter makes the following federal laws applicable to the animal and owner: American with Disabilities Act (ADA) and Fair Housing Act (FHA).
Who Can Write an ESA letter in Maryland?
Due to the legal applications of an ESA, an ESA letter must be written by someone who is a certified, licensed healthcare professional. Some examples of these are:
psychologists
psychiatrists
licensed nurse practitioners
licensed clinical social workers (LCSW)
licensed marriage and family therapist (LMFT)
mental health counselors
medical doctors
Although an ESA letter can be procured either online or in-person, they do need to be written by a licensed healthcare professional who is licensed in the state of your residence.
A legitimate ESA letter in Maryland must be written and signed by a healthcare professional who is licensed to practice in the state of Maryland.

ESA Doctors, est. 2015
Where You Can Go with Your ESA in Maryland
It can seem as if an ESA is allowed anywhere because many businesses are kind enough to let pets and ESA's into their establishments. However, it's important to understand that an ESA must still abide by any rules of pets except in no-pet housing. Landlords are required to allow ESAs to live with their owners, as long as they don't require unreasonable accommodation and are not a danger to other residents.
Flying with an ESA to/from Maryland
In January 2021, the Department of Transportation discontinued air travel access to ESA owners. The new rules now allow airlines to decline your emotional support animal from flying with you as an assistance animal. However, the rule to allow psychiatric service dogs are still in effect.
Where You Can Adopt an ESA in Maryland
If you qualify for an ESA but don't have a pet yet, you can find one in Maryland. Here are a few Maryland adoption sites that are popular with the locals.
Small Miracles Dog Rescue
Located in Ellicott City, the Small Miracles Cat & Dog Rescue finds homes for abandoned and homeless cats and dogs. Since their opening in 2006, they have found 12,000 cats and 7,000 dogs their forever homes. A group of 40 volunteers and foster homes engage and socialize their animals, getting them ready for the perfect family.
Baltimore Animal Rescue and Care Shelter
The Baltimore Animal Rescue and Care Shelter, lovingly known as BARCS, provides refuge to abandoned, neglected, abused, lost, and surrendered animals. BARCS is proud of taking in each animal that is surrendered to them. In addition to rehabilitating and putting animals up for adoption, BARCS also provides community services such as low-cost animal vaccines and animal food banks for pet owners in need.
Saving Grace Animal Rescue
Saving Grace Animal Rescue provides shelter to neglected and abandoned animals throughout the east coast. Their goal is to rehabilitate and find a home for each animal they take in. Although they don't operate out of a brick and mortar facility, their connection of foster families works together to care for, socialize, and find suitable homes for each animal.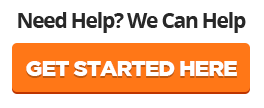 Where You Can Take Your ESA for Exercise in Maryland
Dogs love to run and feel the sun. The following are a few popular Maryland dog parks for you and your dog to enjoy.
Patterson Dog Park
The Patterson Dog Park is located in Patterson Park and provides separate spaces for large and small dogs. Complete with wading pools and water fountains, it's all a dog needs to get their zoomies out.
Howard Dog Park
The Howard Dog Park offers accessibility and convenience, located in Downtown Baltimore. It provides off-leash enclosures for both large and small dogs. The park's clean and well-kept ground is a neighborhood gathering spot for dogs and humans.
Latrobe Park
Latrobe Park, located in Locust Point, provides activities for dogs and their owners. Although it has a fenced off-leash dog park, you can also take your dog on a leash and walk the park. Latrobe Park even has a doggy waterslide.
Your ESA: Maryland Dog News
In Maryland, pets stores are no longer allowed to sell cats and dogs as of 2020. To stem harmful pet breeding practices, Maryland aims to shut down one avenue for puppy mills to sell their dogs. Signed into law in April of 2018, the "No More Puppy and Kitten Mills" act allows pet shops to host intermittent adoption events to promote rescues and shelters, but the sale of puppies or cats for themselves is no longer allowed.
Qualify for an ESA Letter in Maryland today!