The Beehive State is a great place to live for pets and people. A Gallup Poll over a decade ago once placed Utah as the "Best Place to Live in the Future." Presently, the designation has proven to be true. Utah is known for its natural beauty, safe living environments, and strong community bonds — all ideal for humans and pets alike!
Utah's great outdoors provides a number of dog-friendly hiking opportunities. From Parleys Historic Nature Park to Mill Creek Canyon, the clean air and clear skies call out to a furry friend's soul. Any pet or emotional support animal (ESA) would enjoy Utah's happy and down-to-earth approach to healthy living!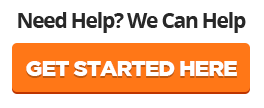 What is an ESA?
When talking about animals that help, service dogs and emotional support animals are often mixed together in the same category. However, though they both fulfill essential functions, they are not the same.
An ESA is not a service animal or just a pet. When it comes to people with emotional or psychological disorders, ESAs fulfill a vital role. They provide comfort and security to people who suffer from mental health issues and are a documented part of the therapy they need. An ESA is typically a dog or a cat, but other animals can also be ESAs as long as they are domesticated animals typically kept in the home.
Service animals, on the other hand, are specially trained dogs that assist their owners with a disability. By receiving in-depth training, service dogs are able to execute specific tasks that a person with a disability is unable to do for themselves. For instance, they may assist people with impaired vision or detect impending seizures in people with epilepsy. An ESA, in comparison, does not require special task training. 
Even without task training, ESAs can help heal people through their presence. Because ESAs support people suffering from a mental or emotional disability, ESA owners are protected under the federal Fair Housing Act (FHA). This law allows ESAs to live alongside their owner, even in areas where animals are not typically allowed. 
ESAs are not considered pets in Utah — they are categorized as assistance animals. Thus, if you own an ESA in Utah, your landlord must allow your ESA even if there is a no-pets policy. In addition, ESA owners are exempt from pet fees, pet deposits, and pet size and breed restrictions. 
What Is An ESA Letter?
An ESA letter provides explicit documentation that an animal is a valid part of a patient's mental well-being plan. An ESA letter proves that an ESA has the right to accompany its owners under the Fair Housing Act. This means an ESA letter can allow an owner to live with their animal, even in areas that do not typically allow pets.
Who Can Write an ESA letter?
In order to provide proof of an ESA's status, an ESA letter is necessary. These letters are written by licensed healthcare professionals. The "licensed healthcare professional" title is broad and includes professionals like psychiatrists, licensed clinical social workers (LCSW), licensed nurse practitioners, and psychologists.
ESA letters can be obtained online or in person. However, they need to be signed by a licensed healthcare professional to be valid.
An ESA Letter needs to be written by an LMHP licensed in the state of Utah.

ESA Doctors, est. 2015

Where You Can Go with Your ESA
Many business owners are gracious and allow pets in their establishments. However, if they do not allow pets, then an ESA may not enter.  ESAs are only protected under Fair Housing rules which give their owners rights in residential buildings. ESAs, however, do not have broader ADA public access rights to allow them to enter public areas. 
Where You Can Adopt an ESA
Finding a fur-ever friend is exciting, though sometimes it takes a little searching to find that special connection. The following pet adoption spots in Utah can help find the ESA for you!
Nuzzles & Co.
Started in 1990 by a group of animal lovers who wanted to find homes for pets, Nuzzles & Co. boasts a cage-free housing style for its adoptable critters. Formerly known as "Furberbia," Nuzzles & Co. participates in community service projects and cares for pets of domestic abuse survivors—housing them until the survivor can relocate to a safe home.
Utah Animal Advocacy Foundation 
The Utah Animal Advocacy Foundation is a no-kill rescue located in Salt Lake City, specializing in the rescue, rehabilitation, and adoption of "special needs" animals. They typically take in homeless animals that other shelters may find challenging. Working tirelessly to heal behavioral and health issues, the Utah Animal Advocacy Foundation prepares animals for their forever homes.
Because Animals Matter 
Locally known as BAM, Because Animals Matter is a network of foster homes working on socializing rescue animals to become safe and friendly adoptable pets. Located in Hurricane Valley, BAM operates through volunteers and donations.
Where You Can Take Your ESA for Exercise
If you own an emotional support dog, you know the importance of giving them space to run.
The following are popular Utah dog parks where you can take an ESA for playtime.
Lindsey Park
Beautiful trees and trimmed grass make Lindsey Park a local favorite for dog lovers. Although dogs must be kept on a leash, there's a lot of ground to cover on a walk. 
Tanner Park
Take your ESA here for a stroll or hike. Inside the park is a dog that's partially fenced and off-leash. Beware, there's a small pool at the end that dogs love to dive in. Avoid the pool if you don't want a damp doggy! 
Cottonwood Dog Park
The green grass and friendly regulars make this park the perfect exercise spot for dogs. Clean and all-kept, the park is a draw for humans and dogs!
Your ESA: Utah Dog News
In the Daily Utah Chronicle, a 2020 article reviewed the frustration that legitimate ESA owners feel when people fake their need for an emotional support animal. Falsely representing a pet as an ESA is not only unethical, it harms real ESA owners who truly need their animals for support. 
The only way to qualify for a valid ESA letter in Utah is by obtaining an ESA letter from a Utah-licensed healthcare professional. If you live in Utah and would like to see if you qualify for an ESA, ESA Doctors can help. Just click on the link below to get started today. 
Qualify for an ESA Letter in Utah today!