Although an emotional support animal (ESA) can be many types of animals, most ESAs are dogs. Choosing the right dog breed as an ESA may take some deliberation. Here are 8 dog breeds with traits that are beneficial for an ESA.
What is an Emotional Support Animal
Emotional support animals provide security, warmth, and joy to people who have to overcome emotional or mental health disorders. Unlike medication or talk therapy, an ESA is a living, breathing source of support that can lift spirits and provide a sense of safety. Research shows that ESA's are effective at alleviating the symptoms of mental health conditions such as:
Learning Disabilities
Attention Deficit Disorder (ADD)
Top 8 Emotional Support Dogs
When considering getting an emotional support dog, knowing which dog breeds have the characteristics needed to provide the support helps to narrow down the choice. While any dog breed can be an individual's ESA, the breeds listed below are known to do an outstanding job.
1. Labradors
With their calm demeanor and confidence, Labradors make exceptional emotional support dogs. They're easily trained and eager to please. Labradors are also known for being attuned to their owners and very responsive. Notoriously friendly, Labradors bond quickly with their human family members and get along well with other pets.
Because Labradors can grow up to 80 pounds and are very athletic, however, they're better suited to a larger home with a yard.
2. Corgi
Part of a Corgi's appeal is their short and sturdy stature. Their compact body boasts a larger-than-expected personality. Playful and affectionate, Corgis are a mix of obedient and adventurous. They're very much like an adorable toddler, full of laughs and eager to learn about the world.
Because of their size and personality, Corgis make excellent emotional support animals. They're loyal to their owners and are even-tempered, rarely whining or growling. Originally bred to be herd dogs, Corgis are also known for being easy to train.
3. Labradoodle
Labradoodles have a reputation for being loyal and kind, both great traits to have in an ESA. Their sturdy size and gentle nature make them great companions, especially for autistic people. With a laid-back personality, Labradoodles can help to calm and soothe.
Labradoodles function well as social anchors, drawing enough attention to promote socialization and still keep their owners feeling secure.
4. Beagle
It could be the soulful eyes or the floppy ears, but there's something about a Beagle that immediately warms the heart. Perfectly satisfied for hours with a chew toy and a corner spot, Beagles can also be active and social. They are ultra-friendly and eager to please. They get along well with other dogs and humans alike.
5. Golden Retriever
Like a ray of sunshine, Golden Retrievers brighten every room. With their winning personality and good looks, Golden Retrievers make outstanding emotional support dogs. They enjoy the outdoors and long walks, helping their owners engage with their surroundings. Their size also allows their owners to feel protected. As rapid learners, Golden Retrievers are obedient and loyal.
6. Chihuahua
An emotional support dog should enjoy being around its owner. In the case of Chihuahuas, not only do they enjoy it, they insist on it! It's a good thing they're tiny because their small size allows them to travel well with their owners. Chihuahuas bond very closely with their favorite people and are best for owners who can give them lots of love and attention.
For people who suffer from loneliness or depression, Chihuahuas can be a fitting choice as an ESA.
7. Cavalier King Charles Spaniel
These dogs were named after royalty and bred specifically to be companion dogs. Being an ESA is in their genes! They're superb at providing comfort and affection. Their soulful eyes and floppy ears can warm any heart. The Cavalier King Charles Spaniel bonds well with both adults and children. So much so that they have difficulty being left alone for long periods.
Cavalier King Charles Spaniels are ideal ESAs for owners who have a lot of time and attention to provide.
8. Yorkshire Terrier
Intelligent and easy to train, Yorkshire Terriers enjoy performing for their owners. They like being the center of attention. As a result, they fit the role of an ESA perfectly. Their small size makes them an excellent choice for urban or apartment dwellers because they don't require ample space to roam. They're perfectly content to sit on their owner's lap and receive belly rubs. Although they're small in size, they're big in personality and can be very territorial, making them efficient watchdogs!
Choosing the Right Breed For Your Emotional Support Dog
Whatever breed you choose for your emotional support animal ultimately comes down to your needs and lifestyle requirements. You may adore Golden Retrievers; however, if you have a limited amount of space and don't have the resources to feed and groom such a large dog, a Golden Retriever may not be the most feasible dog for you. On the other hand, you might discover the ideal ESA for you is a Chihuahua to bond with. Since federal law protects any dog breed as ESA and landlords cannot deny them unless there is a particular reason to reject the ESA, you're free to choose the dog you desire. As long as your emotional support animal fits your lifestyle and treatment needs, it's the perfect dog breed for you!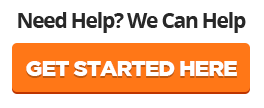 Qualify for an Emotional Support Dog Today!