The great news for California residents is that the Golden State has some of the most progressive state laws relating to emotional support animals (ESAs) in the country. California residents who own ESAs are protected under both federal and state housing laws. If you're interested in getting an ESA for the first time, you should also be aware that new laws went into effect on January 1, 2022. Under these new laws, healthcare professionals must wait at least 30 days before giving new clients an ESA letter.
California has also demonstrated that it will punish landlords that fail to accommodate emotional support animals. Yet, there are still complaints from ESA owners claiming that landlords have discriminated against them for owning an ESA. Both tenants and landlords in California need to understand the rules regarding emotional support animals.
So, what is the latest news on ESAs in California? What legal standing do they currently have? How can you legally qualify for an emotional support animal with an ESA Letter? Where can you find an ESA letter in California? Before qualifying for an ESA, it is essential to understand the current laws and how they affect you and your animal. We'll answer all of these questions in this article!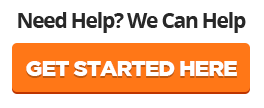 What Does California Law State About Emotional Support Animals?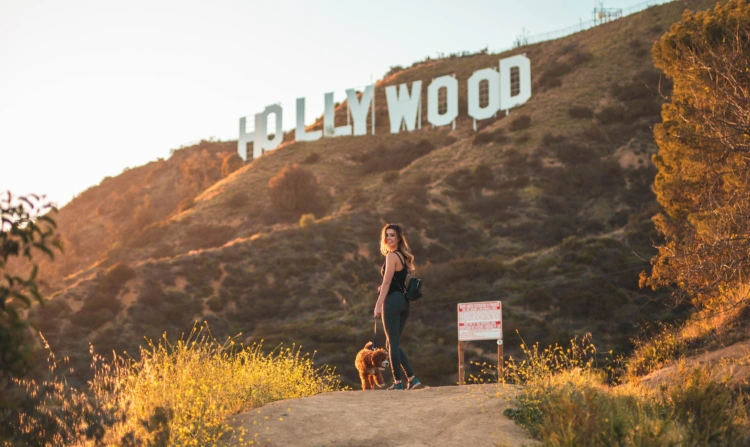 Emotional support animals are protected in California by the federal Fair Housing Act and state law. Also, new ESA laws went into effect on January 1st, 2022. Under these new laws, licensed healthcare professionals will have to wait at least 30 days before they can issue an ESA letter to a new client.
All residents of California with emotional support animals are protected under the Fair Housing Act, a federal law that applies to every state in addition to California state law. These laws and related guidance from the U.S. Department of Housing allow ESAs to live in your home without any charge or deposit. To prove you have an emotional support animal, you must show your landlord a valid ESA letter that has been issued to you by a licensed healthcare professional.
Several years ago, a controversial bill was proposed in California that would have created additional burdens for owners of emotional support animals looking for accommodation from their landlords. However, the bill known as AB2760 was pulled due to fierce opposition from animal and disability rights groups. These groups argued that the proposed bill discriminated against people with mental illnesses and conflicted with existing federal law.
An emotional support animal in California is a small, domesticated pet like a dog, cat, bird, fish, rabbit, or gerbil that helps someone with a mental or emotional health disability like PTSD, depression, bipolar disorder, autism, anxiety, or a phobia.
ESAs support their owners just by being at their side. ESAs do not need any specialized training, and they are different from service dogs. Service dogs are highly trained to perform specific tasks relating to their handler's disability and have different rights under California law and the Americans with Disabilities Act.
ESAs are not service dogs and have a different qualification process. Service dogs also often have identification tags which are not mandatory in California but are commonly used by service dog owners to signal that their dog is a working animal.
The laws pertaining to the disabled and emotional support animals in California include:

• The Unruh Civil Rights Act
• The California Disabled Persons Act (CDPA)
• The Fair Employment and Housing Act (FEHA)
• Federal disability rights laws such as the Americans with Disabilities Act (ADA)
How to Get an ESA Letter Online in California
These days, with digital web-based technology, fulfilling your need for an ESA can be accomplished online. Fair Housing guidance allows you to obtain an ESA letter from a licensed professional that offers their services remotely.
Get an ESA letter online in three easy steps:
Complete the online form with ESA Doctors

Submit information regarding your interest in qualifying for an ESA.

Match with a California licensed professional

To qualify for an ESA, you must consult with a California licensed healthcare professional. ESA Doctors will match you with a healthcare professional licensed for CA and knowledgeable about emotional support animals.

Obtain an ESA letter if you qualify

The healthcare professional determines if you have a mental or emotional health condition that would improve by the presence of an emotional support animal. If so, they will issue a signed ESA letter to you on their letterhead with their license number included.
Ensure that any online organization that you work with connects you to a California licensed healthcare professional so that your ESA letter is valid—having an improperly issued ESA letter may lead to a denial of your ESA accommodation request. You should keep in mind that there is a 30 day minimum waiting period for California ESA letters if you are a new client of a licensed healthcare professional. 
If you need a California licensed professional that can write a compliant ESA letter that follows the latest California rules, ESA Doctors can connect you with one online. To start the process, complete the online questionnaire at the link below.

Which Laws Protect my ESA from Landlords, Apartment Managers, and HOA's?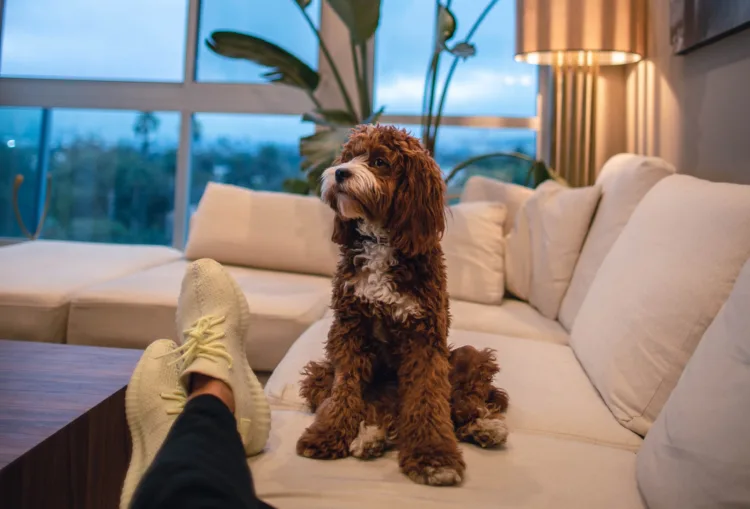 Landlords that attempt to discriminate against people with emotional support animals will have a hard time winning their case due to the protections that ESAs have under the Fair Housing Act and California law.

The Fair Housing Act (FHA) prohibits discrimination against disabled individuals and requires housing providers to accommodate people with physical and mental impairments that limit one or more major activities such as depression, severe anxiety, PTSD, or bipolar disorder.
Under HUD's guidelines, landlords, co-ops, HOAs, and other housing providers must reasonably accommodate ESAs free of charge (that means no pet fees or deposits are allowed). Housing providers also can't deny an ESA because of its size, weight, or breed. Emotional support animals are considered assistance animals, not pets; therefore, they are exempt from pet policies that a building may have.

California Housing Laws align with the Fair Housing Act and provide similar protections for California residents with emotional support animals.
To prove to your landlord that you require an ESA, you must have a legitimate ESA letter which can come from a psychiatrist, psychologist, registered nurse, social worker, doctor, or other licensed mental health professional. Landlords are not permitted to ask for specifics about your disability or demand a diagnosis or medical records.

In cases where the landlord wrongfully refuses a tenant's emotional support animal, the tenant can file a complaint with the Department of Housing and Urban Development within California.
Psychiatric Service Dogs in California
Psychiatric service dogs are also recognized in California as protected assistance animals. PSDs assist people with mental health conditions by performing a job or task. The major difference between psychiatric service dogs and ESAs is that ESAs do not require any specialized training.
PSD owners often obtain PSD letters from licensed healthcare professionals. A PSD letter provides documentation regarding a person's disability eligibility. PSD letters are not subject to the same 30 day rule as ESA letters, but should also come from a licensed healthcare professional.
Psychiatric service dogs have rights for housing, flights and public areas like stores. They are protected by the ADA in addition to housing laws.

Legal Cases for Emotional Support Animals in California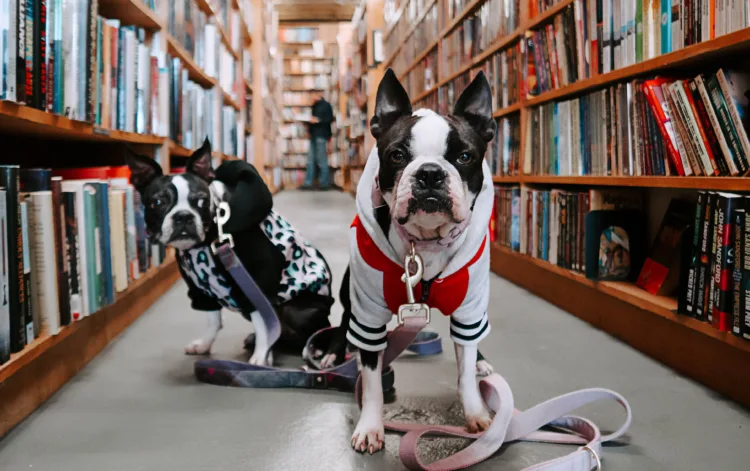 Landlords can get into legal trouble if they do not comply with their obligations under federal and California housing laws. One instance of a landlord discriminating against a tenant with an ESA took place in Sacramento. The landlord, who had owned several apartment complexes and rental homes in San Jose, attempted to evict tenants with disabilities that had emotional support animals.
The Department of Fair Employment and Housing (DFEH) alleged that soon after the landlord purchased an apartment complex, he sent a letter to tenants stating he did "not like to deal with pets of any kind" and that they could not "introduce any new pet or replacement pet." The letter made no exception for ESAs. The landlord also wrote a series of letters alleging a flea problem, and the solution was to get rid of the pets. Alternatively, the landlord required that the tenants provide a veterinarian letter verifying that the animals did not have fleas. The landlord issued a "three-day notice to perform or quit" to one of the tenants for allegedly violating the lease by having a "pet/animal in the apartment." Ultimately, the landlord evicted two tenants with ESAs.

As a result, the landlord was charged with a fine of $100,000 and ordered to undergo fair-housing training for three years and develop reasonable accommodation policies for current and future tenants. And each accommodation had to be recorded and sent to the Department of Fair Employment and Housing for three years.
The settlement also included compensation to the tenants as well as attorney fees and costs. The Director of the DFEH made clear that it is "unlawful to harass or retaliate against tenants who make requests to live with emotional support or companion animals…..The law requires landlords to modify policies, including no-pet policies, to reasonably accommodate people with disabilities."
If you are a California resident, your ESA letter should come from a California Licensed Mental Health Professional.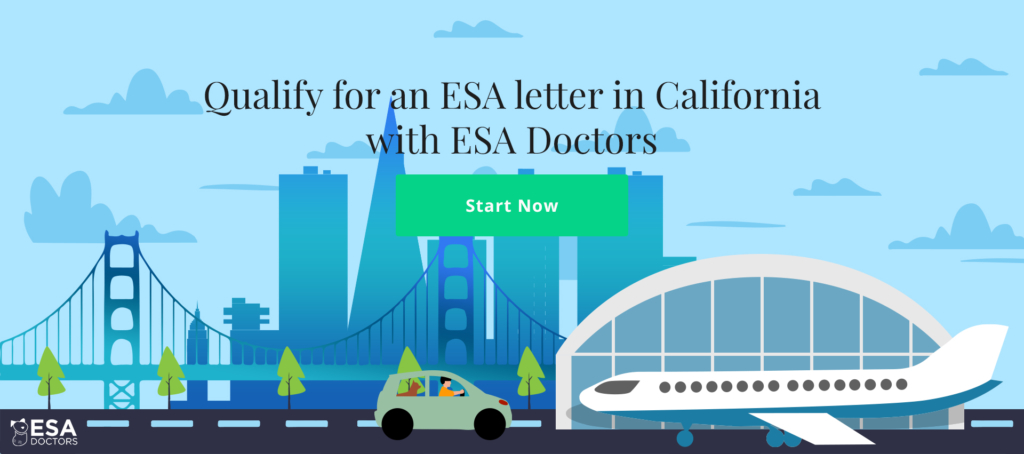 Another case involved a real estate company that refused a would-be tenant with emotional support dogs. The woman argued that her dogs helped treat her depression and attention deficit disorder, both recognized as disabilities. She and her boyfriend were initially told by a manager at the real estate company that they could move in with their emotional support dogs without having to pay a deposit fee. However, that changed when a manager requested documentation showing a medical need for the animal. The manager stated that if the dogs did not perform tasks, the prospective tenants would not be allowed to move in.
The prospective tenant provided her ESA letter, but her application was denied. The landlord allegedly had a policy to deny tenants who went online to get recommendations for emotional support animals. An attorney from Disability Rights California has stated that an ESA letter from a mental health professional is typically all that's legally needed before a landlord must accommodate a support animal, even if the letter was obtained remotely.
The tenant made the mistake of obtaining her letter through a counselor licensed in Colorado, not California. Fortunately, her local psychiatrist agreed that her ESAs would help with her disability. When obtaining ESA letters online, the service must connect you with a licensed mental health professional licensed in your state of residence.
The real estate company settled the dispute for $175,000, and had to pay plaintiffs' legal fees, "provide training to employees, and hire a Compliance Manager to review requests for reasonable accommodation." In a press release the DFEH stated:
"[T]he companies charged pet deposits and pet rent, imposed breed and size restrictions for legitimate support animals, and failed to engage in an interactive process to verify that tenants had genuine disabilities. The firms also lacked a uniform reasonable accommodation policy and failed to train their leasing professionals at their apartment communities about fair housing responsibilities toward people with disabilities. As a result, some tenants were evicted from their apartments or had their lease offers revoked. Others were forced to pay additional rent."
This case serves as a cautionary tale to landlords that try to impose restrictions on a tenant's ability to live with their ESA. It is also a lesson for patients who should make sure they are connected to a mental health professional licensed in California.
Make sure your ESA letter is from a California licensed mental health professional.
Legitimate ESA Letter Requirements for California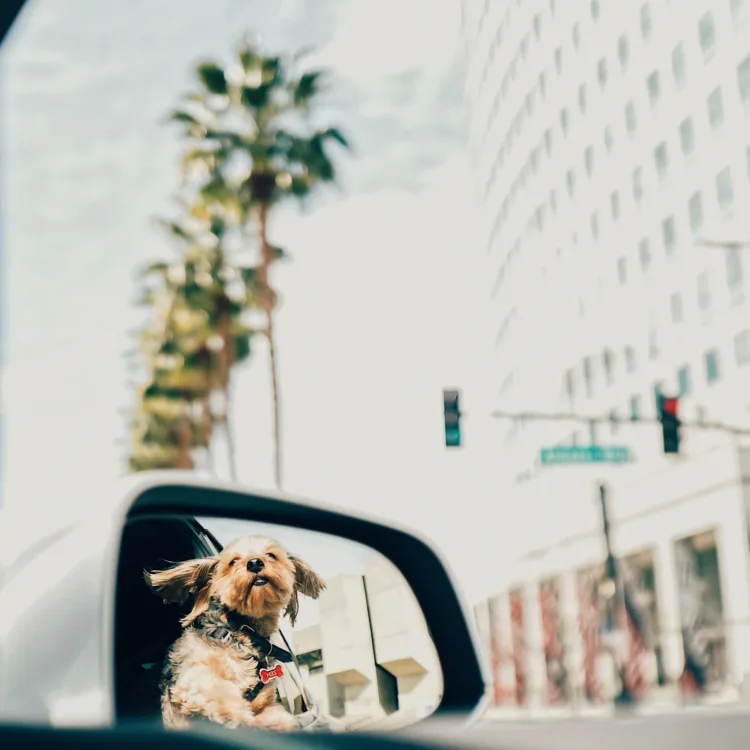 You can get your ESA letter online or in person, but make sure that you get your ESA letter from a California licensed mental health professional. The letter should be signed and dated. Under CA law, the provider must possess a valid, active license and include the license number, effective date, jurisdiction, and type of professional license in the ESA documentation. The letter must establish you have a mental impairment that substantially limits one or more major life activities and that an emotional support animal helps alleviate symptoms of your condition.
Seeing if you qualify for an ESA letter first involves talking to a licensed healthcare professional such as a therapist, LMFT, social worker, counselor, psychiatrist, doctor, or psychologist. Requesting an ESA letter can be done online or in person.
If you are getting your ESA letter online, make sure that the professional is properly licensed for California. ESA Doctors works with healthcare professionals that are licensed for California and understand the latest ESA requirements for your State. These compassionate professionals understand the benefits of emotional support animals for mental wellbeing and are ready to help you.
Need a Legitimate ESA Letter in California?


Get the Love and Support you deserve!